We give up the luxury of our air-conditioned studios all year and go to various locations to shoot. So, long sunny days are here, and it's considered the best time for outdoor shooting. So, when you begin the venture of outdoor fashion photography, you must first find the ideal location for the campaign. Location hunting means assessing potential shooting locations, assessing how the area fits your demands, and capturing all of the information. If you are trying to find fashion photography shoot locations, then take a look below.
Fashion Photography Location Ideas
Following are some best outfit photo locations which you can try to get the best results:
Parks
It's the most easily accessible location in each town or nearby area. Even if it is a simple park, there is still plenty that you can accomplish with it. The lush green trees might simply serve as a background for your fashion photographs. Position your photography model in front of the lush green trees to make a wonderful contrast. A bokeh effect will enhance the visual appeal of the image. You can even add texture to your photos by utilizing tree shadows. The vibrant petals will also serve as a nice backdrop. Besides that, the whole park can be used. It's totally up to you that how you can utilize the natural beauty of the park. That is where skill and talent come into play.
There are several sites where fashion photos can be taken. If you take my advice for innovative photography suggestions, I suggest shooting fashion photos in an auto garage. You may believe that you will not be able to get a decent backdrop. On the other hand, an auto garage is a terrific place to get a rougher touch at your fashion photos. Many fashion businesses want a macho and rugged look from their models.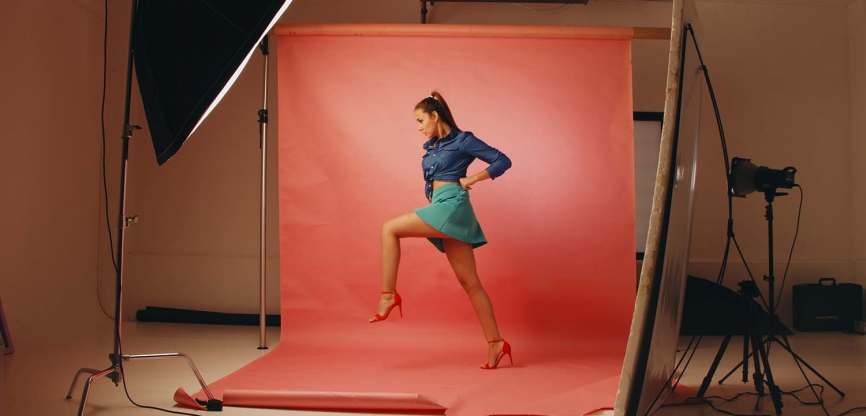 Another spot to shoot realistic fashion pictures will be on the rooftop. Since it's an outdoor location, there is plenty of natural sunlight. The rays of the sun could be effectively used. Rooftop allows you to take shots while your model's hair is blowing in the breeze. These kinds of pictures lure a huge audience. The rooftop will enable you to cover a larger area and allows you to implement a variety of photographic rules. This place is ideal for fashion photography.
The railway station is an excellent location for your fashion photograph. Its hazy canvas is ideal for shooting some fashion photos. Trains will provide more appeal to the models' look. Fashion photography seems to have no limitations when it comes to expressing one's imagination, and a railway station offers an abundance of opportunities to do so.